Accelerating student success through on-demand life coaching

Accelerating student success through on-demand life coaching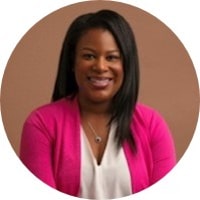 About Ayana
Ayana Coston Jordan is a Life, Leadership, and Executive Coach with a background in Human Resources. She specializes in working with individuals interested in career development and leadership excellence. She strives to help people do work they LOVE.
Location
Northern Virginia
Fluent Languages
English
General Education
Ayana holds her Masters degree in Organizational Development from American University and a has a Bachelor's of psychology from Temple University.
Coaching Training
Certified coach PCC from the International Coaches Federation (ICF) and was trained and certified as a coach through the Coaches Training Institute (CTI).
Coaching Themes
Ayana constantly demonstrates her passion and expertise in coaching with strong performance, desire to learn, and her positive attitude. She is often found working with youth groups to encourage and motivate them to reach their full potential and explore careers that allow them to use their strengths.
What is Her Niche?
Conflict resolution, change, leadership, and a range of assessments such as of MBTI, DiSC, and 360 Feedback.
How Long Has She Been Coaching?
9 years
Coaching with Ayana
Coaching with Ayana enables students and young professionals to elevate their confidence and lower their anxiety by gaining an awareness of their core values, understanding their strengths, and learning how to utilize those strengths to move toward their dreams.

Customizable coaching includes the following components:

45-minute coaching sessions (video or phone conducted twice per month)

Text/Chat-based support in between live sessions to stay on track (frequency to be agreed upon by coach and client)

Weekly motivational, inspirational, and thought-provoking content sent via email, text, and/or push notifications

Grow model philosophy – charting your course

Explore values, purpose, relationships, goal setting, and more

Career Modules – Strengths Finder Assessment

Job Mobility Data that enables better decision making for college majors and careers

Career Lab for supplemental insights and tips