Where students and professionals ramp up their lives and careers through coaching
Where students and professionals ramp up their lives and careers through coaching
Career Lab
LifeRamp also supplements our life coaching services with additional career and life resources. You will have instant access to our dynamic Career Lab, where we can help you to see into the future and keep you on the leading edge of fast moving industry and professional trends. Webcasts, market trends, job mobility data, research, and updated skills-building content will keep you riding on the crest of the wave.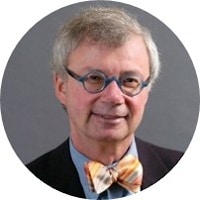 Dr. Bill Durden
Education
Dr. William G. Durden, the former president of Dickinson College, is currently the President of the International University Alliance. Prior to serving as president of Dickinson College from 1999 to 2013, Dr. Durden was a member of the German department at The Johns Hopkins University for 16 years and Executive Director of the Center for Talented Youth (CTY). Dr. Durden also served, during his Hopkins' engagement, for 11 years as a senior education consultant to the U.S. Department of State, chaired the advisory committee on Exceptional Children and Youth, as dean of the emerging School of Business and Entrepreneurship, a joint venture of Bath Spa University (UK) and Shorelight Education. and chair of the advisory board of the Council for the International Exchange of Scholars. In 2001, Dr. Durden provided a tutorial to former U.K. Prime Minister, Tony Blair, regarding education in the United States. Dr. Durden has also studied internationally as a Fulbright Scholar at the University of Basel in Switzerland, the University of Munster and the University of Freiburg in Germany. He currently also holds a joint appointment as research professor in the School of Education at Johns Hopkins and is an operating partner of Sterling Partners as well as Chair of the Board of Trustees of Columbia College Hollywood (LA). Dr. Durden's points of view are regularly featured with education publishers such as Inside Higher Ed and The Chronicle. Dr. Durden has a passion for seeing young people maximize their personal and professional potential. As a former College President and global thought leader, he has had the opportunity to see first-hand how proper soft skills (operative skills) coupled with a strong sense of purpose can unleash vast potential in young adults.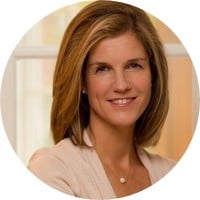 Virginia Hume
College Advising and Writing
Virginia spent twenty-five years in marketing, public relations and political communications, during which wrote countless speeches, opinion editorials and other communications for executives and politicians. More recently she began to pen articles under her own name, which have appeared in national publications. Last year she sold her debut novel, Haven Point, to St. Martin's Press. It will be released in summer of 2021. She is a graduate of Vanderbilt University and lives in the Washington, D.C. area with her husband and two college-age daughters.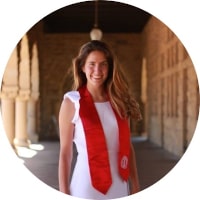 Justine Beed
College Advising, Arts, and Entertainment
Justine Beed is a writer for Parcast, script reader for Sundance, and works with award-winning film-makers from her downtown perch in Los Angeles.  Born in Washington DC and raised on five continents, Justine loves storytelling, anthropology, and film.  A Phi Beta Kappa graduate of Stanford University, Justine has helped dozens of college applicants tell their stories through evocative essays and gain admission to top schools from UCLA to Northwestern.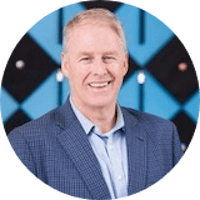 Tom Nolan
Hospitality
Tom's career in the global hospitality industry began over 35 years ago with Marriott International. While at Marriott, Nolan held various leadership roles in Sales & Marketing, opening the 505 room Marriott Financial Center, leading the Sales and Marketing efforts at the JW Marriott DC and was the General Manager at three Washington, DC hotel properties. Following his career at Marriott International, Nolan worked for ARAMARK Harrison Lodging as a Managing Director & Vice President and was subsequently promoted to Regional Vice President. In this position, he was responsible for overseeing half of the company's conference centers and hotels as well as national, state and day use parks. From ARAMARK, Nolan became Chief Operating Officer of Meyer Jabara hotels, an independent owner/manager hospitality company overseeing the entire portfolio of 24 hotels. In pursuit of other hospitality experiences, Nolan became the Chief Operating Officer of Shorelight Education, a preeminent International Education Company in the United States.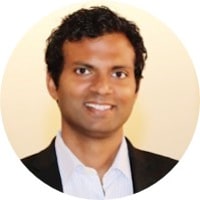 Patriek Karayil
Digital Marketing
Patriek has had a successful international career focusing on digital transformations in computer technology, consumer goods and education sectors for companies such as Dell, Motorola, Shorelight Education and US News Global Education. Patriek believes that almost any company, small or large, can reinvent themselves and win through digital innovation. His expertise is in Global Integrated Marketing – driving strategy and execution plans in Go-to-Market, Digital, Brand Architecture Management, and leveraging innovative technology in ecommerce, mobile, advertising, and social. Patriek obtained his Bachelors degree from Arizona State University and his M.B.A from Massachusetts Institute of Technology (MIT). He resides with his family in Washington D.C.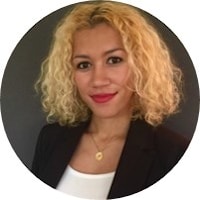 Savannah Irving
Finance
Savannah is a successful young professional working in New York City in the Financial sector. Her early experience with Bank of America led her to Fitch Ratings where she is a Corporate Analyst within the sectors of Real Estate and Leisure. Savannah earned her Bachelors of Arts degree in Psychology with a focus in Business Management from Columbia University. Savannah has a particular interest in sustainable finance and Environmental, Social, and Governance (ESG) issues, having been hired to help launch Fitch's Sustainable Finance division. Savannah has a passion for creating social impact and helping young people understand the opportunities for personal and professional development in the world of finance and beyond.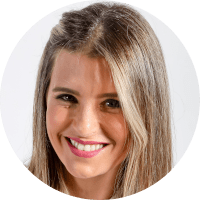 Paula Arguindegui
Global Citizenship
Paula has a passion for helping people grow, evolve and become the best version of themselves. She has a profound appreciation for different cultures and the challenge of bringing people from different worlds together. She grew up in South America, lived in Africa at a very young age, attended University of Buenos Aires, worked in Australia in her late teens, and then worked in multinational companies that took her around the globe, working in every single continent and interacting with human beings from the largest modern cities and the most remote, primitive areas. She has her own Coach-Consulting company, Paula Arguindegui MicCoach, which focuses on helping people develop self-awareness, discover their uniqueness, unleash their potential and overcome the challenges they face in their quest for success. Paula has been an entrepreneur for the past 20 years, starting companies in 10 different countries, operating in a wide range of cultures and languages. It gives her great satisfaction to help people thrive personally and in their business life by extending her expertise. Her craving for adventure and fulfillment has been the main driving force in her life. Her life has not been ordinary and for that, she is very grateful. She has swum with sharks, lived with a tribe in Papua New Guinea, explored the African jungle, and became fluent in English, Spanish, Portuguese and French.
Sample Content Available from Career Lab
Career Readiness
Brand U – How to differentiate yourself

How to develop highly sought "soft skills"

International/Study Abroad  opportunities

Job mobility data: Matching passion to opportunities

How to start your own business
Health & Well-Being
How to be resilient during uncertain times (COVID-19)

How to deal with feelings of anxiety and/or self-doubt

Identifying best-fit social organizations and networking opportunities

How to effectively deal with social bullying and negative educational/workplace environmnts
Finance
What scholarship opportunities are available?

How to get the best student loan

How can my employers assist me with my education?
Academic
How to decide what college is right for you

Should I consider grad school to get a good job?

Strategies to graduate on time