Accelerating student success through on-demand life coaching

Accelerating student success through on-demand life coaching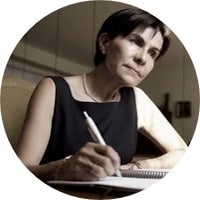 About Isabella
Isabella enjoys working with emerging leaders who are exploring career choices or who are learning to navigate the complexities of the workplace.  She is also Co-founder and President of Volare Youth Leadership, a non-profit that offers leadership development programs to emerging leaders in high schools and college, as well as to young professionals.E.
Location
Washington, DC
Fluent Languages
English and Spanish
General Education
Masters of Human Resource Management at American University – Kogod School of Business
Coaching Training
She has coach certifications from Georgetown University (2003) and the Coaches Training Institute (CPCC, 2013), and she holds accreditation as a Professional Certified Coach (PCC, 2018) from the International Coach Federation. In addition, Isabella has been trained in Organization & Relationship Systems Coaching, and is certified in Everything DiSCTM.
Coaching Themes
Isabella looks at her clients as unique human beings who bring their whole selves to coaching, not just the "issue" they happen to be grappling with at any given moment. She helps them look at the big picture and reach solutions that encompass the full complexity of their lives.
What is Her Niche?
She is a straightforward and empathetic coach, who helps clients gain new perspectives, awareness of their impact, and create habits and skills that are sustainable.
How Long Has She Been Coaching?
20 years
Experience Coaching Youth and College Students
Her clients range from senior leaders in large organizations to people from all walks of life and of all ages—young professionals starting a career, line managers, entrepreneurs, and people who are facing major transitions in their life.
Isabella's Coaching Programs
The objective of the program is to provide an empowering coaching experience to help students during this uncertain period of time. As a student trying to anticipate when their lives will turn back to normal and what the new normal looks like, this is an opportunity to gain clarity on goals and future plans. The program is also a great introduction to life coaching and highly approrpriate given the current crisis.

One 45-minute coaching session (video or phone)

Text Nudging available 5 days a week to stay on track

GROW model philosophy – charting your course
Pathfinder Program
8 Weeks
The LifeRamp pathfinder program enables students to elevate their confidence and lower their anxiety by gaining an awareness of their core values, understanding their strengths, and learning how to utilize those strengths to move toward their dreams. The Pathfinder program provides more time between the client and coach to dig deeper into the micro actions required to achieve your goals. In addition, the Pathfinder Program provides access to Job Mobility Data that enables better decision making for college majors and careers plus our Leader Hub, Master Mentors that provide supplemental insight and tips.

Four 45-minute coaching sessions (video or phone)

Text Nudging and chat available 5 days a week to stay on track

GROW model philosophy – charting your course

Explore values, purpose, relationships, goal setting and more

Career Modules – Strengths Finder Assessment (Advanced) and Job Mobility Data
The LifeRamp explorer program enables students to elevate confidence and lower anxiety by gaining an awareness of core values, understanding their strengths, and learning how to utilize those strengths to move toward their dreams as they relate to education, career, finances, and health and well-being.

Two 45-minute coaching sessions (video or phone)

Text Nudging available 5 days a week to stay on track

GROW model philosophy – charting your course

Career Module – Strengths Finder Assessment (Basic)
The LifeRamp Pioneer program enables students to elevate their confidence and lower their anxiety by gaining an awareness of their core values, understanding their strengths, and learning how to utilize those strengths to move toward their dreams. The Pioneer program provides even more time with the coach as well as access to Job Mobility Data that enables better decision making for college majors and careers plus our Leader Hub, Master Mentors, that provide supplemental insight and tips. The benefits of this program include additional time with the Coach to accelerate goal attainment.

Six 45-minute coaching sessions (video or phone)

Text Nudging and chat available 5 days a week to stay on track

Grow model philosophy – charting your course

Explore values, purpose, relationships, goal setting and more.

Career Modules – Strengths Finder Assessment (Advanced) and Job Mobility Data
The objective of the program is to provide an empowering coaching experience to help students during this uncertain period of time. As a student trying to anticipate when their lives will turn back to normal and what the new normal looks like, this is an opportunity to gain clarity on goals and future plans. The program is also a great introduction to life coaching and highly approrpriate given the current crisis.

One 45-minute coaching session (video or phone)

Text Nudging available 5 days a week to stay on track

GROW model philosophy – charting your course
The LifeRamp explorer program enables students to elevate their confidence and lower their anxiety by gaining an awareness of their core values, understanding their strengths, and learning how to utilize those strengths to move toward their dreams as they relate to education, career, finances, and health and well-being.

Two 45-minute coaching sessions (video or phone)

Text Nudging available 5 days a week to stay on track

GROW model philosophy – charting your course

Career Module – Strengths Finder Assessment (Basic)
Pathfinder Program
8 Weeks
The LifeRamp pathfinder program enables students to elevate their confidence and lower their anxiety by gaining an awareness of their core values, understanding their strengths, and learning how to utilize those strengths to move toward their dreams. The Pathfinder program provides more time between the client and coach to dig deeper into the micro actions required to achieve your goals. In addition, the Pathfinder Program provides access to Job Mobility Data that enables better decision making for college majors and careers plus our Leader Hub, Master Mentors that provide supplemental insight and tips.

Four 45-minute coaching sessions (video or phone)

Text Nudging and chat available 5 days a week to stay on track

GROW model philosophy – charting your course

Explore values, purpose, relationships, goal setting and more

Career Modules – Strengths Finder Assessment (Advanced) and Job Mobility Data
The LifeRamp Pioneer program enables students to elevate their confidence and lower their anxiety by gaining an awareness of their core values, understanding their strengths, and learning how to utilize those strengths to move toward their dreams. The Pioneer program provides even more time with the coach as well as access to Job Mobility Data that enables better decision making for college majors and careers plus our Leader Hub, Master Mentors, that provide supplemental insight and tips. The benefits of this program include additional time with the Coach to accelerate goal attainment.

Six 45-minute coaching sessions (video or phone)

Text Nudging and chat available 5 days a week to stay on track

Grow model philosophy – charting your course

Explore values, purpose, relationships, goal setting and more.

Career Modules – Strengths Finder Assessment (Advanced) and Job Mobility Data