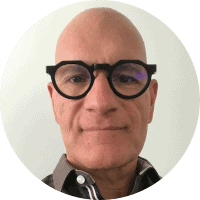 About James
After many years in the business world, managing and leading teams, James transitioned his career into academia. He is presently a Professor in the Faculty of Business at George Brown College as well as being an expert Leadership Coach. Regardless of the titles and responsibilities he has held in his numerous roles in business, he has always had a keen interest in helping employee's, clients, and students grow and develop to their full potential. He is known for adding value and excellence in everything that he is engaged in. There is a vast amount of wisdom, knowledge, and experience that he shares through his coaching expertise, helping others accomplish their goals more effectively. James genuinely believes that coaching is a powerful process to help deepen one's awareness, tap into one's inner knowledge, and move forward making empowering decisions to manifest above average results. He is a visionary and seeker of wisdom, who is constantly striving to improve himself and the lives of those he works with.
In addition to loving the outdoors, staying physically active, and working out, he loves reading, creating innovative ideas, and manifesting them. James thrives when he is teaching and coaching as it aligns with his true passions and purpose in life.
Location
Toronto, Ontario, Canada
Fluent Languages
English, Greek
General Education
Master of Arts in Leadership, Royal Roads University, Victoria, BC, 2013
Coaching Certification, Coaching Training Institute, San Rafael, CA, 2004
Bachelor of Commerce Degree, McMaster University, Hamilton, ON,1984
Coaching Themes
When coaching clients, James sees and coaches the person as a whole entity. He seeks to fully understand their desires, values, strengths, and temperament in alignment with what they are facing in their life at that very moment, thus serving the individual's true needs. He guides his clients to embrace and understand who they are, building a foundation to help them move forward and personalize the path that speaks to them.
What is His Niche?
Career Development, Creating a Vision, Value and Strength Coaching, Getting unstuck , Time Management
Coaching with James
Coaching with James enables students and young professionals to elevate their confidence and lower their anxiety by gaining an awareness of their core values, understanding their strengths, and learning how to utilize those strengths to move toward their dreams.

Customizable coaching includes the following components:

45-minute coaching sessions (video or phone conducted twice per month)

Text/Chat-based support in between live sessions to stay on track (frequency to be agreed upon by coach and client)

Weekly motivational, inspirational, and thought-provoking content sent via email, text, and/or push notifications

Grow model philosophy – charting your course

Explore values, purpose, relationships, goal setting, and more

Career Modules – Strengths Finder Assessment

Job Mobility Data that enables better decision making for college majors and careers

Career Lab for supplemental insights and tips