Accelerating student success through on-demand life coaching

Accelerating student success through on-demand life coaching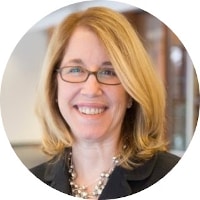 About Jo-Anne
With more than 25 years experience, Jo-Anne blends her skills in strategic planning, coaching, branding and communications to help young people and executives achieve impact and evolve their strategic direction.
Location
Arlington, Virginia
Fluent Languages
English
General Education
Jo-Anne earned a BA in Journalism and Political Science from the University of Wisconsin – Madison and a MEd from Harvard University in Cambridge, MA
Coaching Training
Jo-Anne received her Leadership Coaching Certificate from George Mason University in Fairfax, VA, and a Women's Leadership Certificate from the Center for Creative Leadership in Greensboro, NC.
What is Her Niche?
Jo-Anne excels at helping individuals, teams and organizations transform to achieve the goals they aspire to – from realizing their full potential as leaders, to improving bottom line results.
What She Wants to Share about Her Coaching Style
As her many clients and colleagues will attest, Jo-Anne is a no-nonsense, strong strategic thinker with a solid grasp of the blend between individual and organizational transformation and service delivery. Her passion for inquiry, analysis and interpretation has gained her valuable experiences resulting in the sought after ability to successfully aid others in reaching their peak performance.
How Long Has She Been Coaching?
20 years
Experience Coaching Youth and College Students
Coaching teenagers and college students for several years.
Jo-Anne's Coaching Programs
The objective of the program is to provide an empowering coaching experience to help students during this uncertain period of time. As a student trying to anticipate when their lives will turn back to normal and what the new normal looks like, this is an opportunity to gain clarity on goals and future plans. The program is also a great introduction to life coaching and highly approrpriate given the current crisis.

One 45-minute coaching session (video or phone)

Text Nudging available 5 days a week to stay on track

GROW model philosophy – charting your course
Pathfinder Program
8 Weeks
The LifeRamp pathfinder program enables students to elevate their confidence and lower their anxiety by gaining an awareness of their core values, understanding their strengths, and learning how to utilize those strengths to move toward their dreams. The Pathfinder program provides more time between the client and coach to dig deeper into the micro actions required to achieve your goals. In addition, the Pathfinder Program provides access to Job Mobility Data that enables better decision making for college majors and careers plus our Leader Hub, Master Mentors that provide supplemental insight and tips.

Four 45-minute coaching sessions (video or phone)

Text Nudging and chat available 5 days a week to stay on track

GROW model philosophy – charting your course

Explore values, purpose, relationships, goal setting and more

Career Modules – Strengths Finder Assessment (Advanced) and Job Mobility Data
The LifeRamp explorer program enables students to elevate confidence and lower anxiety by gaining an awareness of core values, understanding their strengths, and learning how to utilize those strengths to move toward their dreams as they relate to education, career, finances, and health and well-being.

Two 45-minute coaching sessions (video or phone)

Text Nudging available 5 days a week to stay on track

GROW model philosophy – charting your course

Career Module – Strengths Finder Assessment (Basic)
The LifeRamp Pioneer program enables students to elevate their confidence and lower their anxiety by gaining an awareness of their core values, understanding their strengths, and learning how to utilize those strengths to move toward their dreams. The Pioneer program provides even more time with the coach as well as access to Job Mobility Data that enables better decision making for college majors and careers plus our Leader Hub, Master Mentors, that provide supplemental insight and tips. The benefits of this program include additional time with the Coach to accelerate goal attainment.

Six 45-minute coaching sessions (video or phone)

Text Nudging and chat available 5 days a week to stay on track

Grow model philosophy – charting your course

Explore values, purpose, relationships, goal setting and more.

Career Modules – Strengths Finder Assessment (Advanced) and Job Mobility Data
The objective of the program is to provide an empowering coaching experience to help students during this uncertain period of time. As a student trying to anticipate when their lives will turn back to normal and what the new normal looks like, this is an opportunity to gain clarity on goals and future plans. The program is also a great introduction to life coaching and highly approrpriate given the current crisis.

One 45-minute coaching session (video or phone)

Text Nudging available 5 days a week to stay on track

GROW model philosophy – charting your course
The LifeRamp explorer program enables students to elevate their confidence and lower their anxiety by gaining an awareness of their core values, understanding their strengths, and learning how to utilize those strengths to move toward their dreams as they relate to education, career, finances, and health and well-being.

Two 45-minute coaching sessions (video or phone)

Text Nudging available 5 days a week to stay on track

GROW model philosophy – charting your course

Career Module – Strengths Finder Assessment (Basic)
Pathfinder Program
8 Weeks
The LifeRamp pathfinder program enables students to elevate their confidence and lower their anxiety by gaining an awareness of their core values, understanding their strengths, and learning how to utilize those strengths to move toward their dreams. The Pathfinder program provides more time between the client and coach to dig deeper into the micro actions required to achieve your goals. In addition, the Pathfinder Program provides access to Job Mobility Data that enables better decision making for college majors and careers plus our Leader Hub, Master Mentors that provide supplemental insight and tips.

Four 45-minute coaching sessions (video or phone)

Text Nudging and chat available 5 days a week to stay on track

GROW model philosophy – charting your course

Explore values, purpose, relationships, goal setting and more

Career Modules – Strengths Finder Assessment (Advanced) and Job Mobility Data
The LifeRamp Pioneer program enables students to elevate their confidence and lower their anxiety by gaining an awareness of their core values, understanding their strengths, and learning how to utilize those strengths to move toward their dreams. The Pioneer program provides even more time with the coach as well as access to Job Mobility Data that enables better decision making for college majors and careers plus our Leader Hub, Master Mentors, that provide supplemental insight and tips. The benefits of this program include additional time with the Coach to accelerate goal attainment.

Six 45-minute coaching sessions (video or phone)

Text Nudging and chat available 5 days a week to stay on track

Grow model philosophy – charting your course

Explore values, purpose, relationships, goal setting and more.

Career Modules – Strengths Finder Assessment (Advanced) and Job Mobility Data