Accelerating student success through on-demand life coaching

Accelerating student success through on-demand life coaching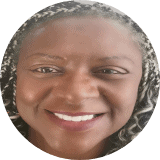 About Joan
Joan Laine is a global citizen, who is passionate about change and transformation. She thrives on developing compassionate leaders, by using coaching and consulting to build the bridges that enable her clients to transition from where they are today, to their future destination as empowered human beings. She is committed to influencing the way that we teach and learn so that each person may live to their highest possible potential, whilst serving themselves and their communities.
Location
Johannesburg South Africa
Fluent Languages
English and French
General Education
Henley College Of Further Education, United Kingdom
Coaching Training
Consciousness Coaching – ICF Certified Professional Coach 2009. Accredited NLP Coach 2015. Gordan Institute Business School – ICF Certified Business Coach -2018.
What is Her Niche?
Developing compassionate leaders. Coaching the transition, with a focus on career changes and business expansion. Building resilience to enable emotional health.
How Long Has She Been Coaching?
13 years.
Coaching with Joan
Coaching with Joan enables students and young professionals to elevate their confidence and lower their anxiety by gaining an awareness of their core values, understanding their strengths, and learning how to utilize those strengths to move toward their dreams.

Customizable coaching includes the following components:

45-minute coaching sessions (video or phone conducted twice per month)

Text/Chat-based support in between live sessions to stay on track (frequency to be agreed upon by coach and client)

Weekly motivational, inspirational, and thought-provoking content sent via email, text, and/or push notifications

Grow model philosophy – charting your course

Explore values, purpose, relationships, goal setting, and more

Career Modules – Strengths Finder Assessment

Job Mobility Data that enables better decision making for college majors and careers

Career Lab for supplemental insights and tips