Next generation coaching for students and young professionals
Next generation coaching for students and young professionals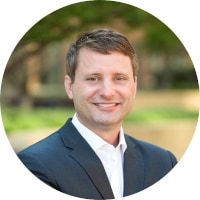 Michael Huckaby
Founder & CEO
Michael founded LifeRamp to accelerate student success through on-demand life coaching. He has spent the last 16 years working with international higher education and edtech companies. He has served in a number of leadership roles, including University President of Glion Institute of Higher Education, CEO for Laureate Hospitality Education, CMO for Shorelight Education, Managing Director of US News Global Education and Founder of the consulting firm, Tidewater 360°. He began his career in Europe working in a division of Colgate Palmolive where he honed his marketing skills in the fast-moving consumer goods space. After working in the United Kingdom, Spain and the United States with Colgate Palmolive, Michael founded a successul design and import company, The Culture Trading Company. Five years later he was recruited to take an executive role with a Merck-Sanofi company, launching new products in Latin America and Asia. Michael has a thirst for knowledge of the world which has led him to live in 5 countries while working and traveling to 85. He received his Bachelors and M.B.A. from the University of Alabama. He now resides in the Washington D.C region with his wife, two daughters and two dogs.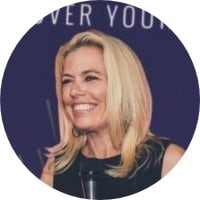 Beth Chesterton
Vice President, Programs
Beth spent decades consulting and developing leaders within Fortune 100 and 500 companies, organizations and schools. Through her work in the field of optimizing performance in world renown companies such as Citibank and MasterCard as well by working closely with Emmy-Award winning positive psychologist and bestselling author, Dr. Kathy Cramer, Beth developed simple but powerful tools to help people succeed and packaged them into The Ignite Method™. Beth is an engaging speaker and expert facilitator. She obtained her B.S. degree and M.Ed degree from Vanderbilt University. Beth resides in Saint Louis, MO with her family.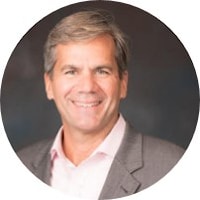 John Beed
Chief Partnership Officer
John Beed is the chief partnership officer for LifeRamp, managing our partnership development with universities and employers. A former senior U.S. diplomat who led innovative global development, education, and health partnerships across the Americas, Asia, and Africa, John was the USAID mission director in Guatemala, India, and Paraguay, and the United States' development cooperation counselor in Tokyo, where he mobilized public and private relief aid following Japan's devastating 2011 triple disaster. He also served on the Faculty of the National Defense University in Washington, DC as a leadership instructor and executive coach, working with senior military and civilian officials to develop their strategic leadership skills. He is a former Congressional staff member, graduate of Tulane University and lives in Annapolis with his wife and son, while their two daughters pursue creative careers out West.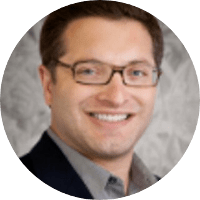 Dr. James Vineburgh
Chief Marketing & Product Officer
James is leading the development and marketing of the coaching platform for LifeRamp. Having worked with various types of organizations, from colleges and universities to financial institutions and nonprofits, James is passionate about market research, data science, digital marketing, and the development of products and partnerships. A widely published scholar and frequent presenter at marketing and technology conferences, James earned a PhD in Educational Policy and Leadership Studies from the University of Iowa as well as a B.A. and M.A. from Tufts University in English and Educational Studies. When James isn't working or writing about himself in the third person, he spends time with his wonderful family and (when they go to bed) plays music professionally.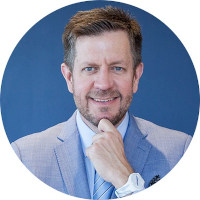 Christopher "Chip" Paucek
Co-founder and CEO of 2U, Inc.
2U (Nasdaq: TWOU), described by Forbes Magazine as the "nation's leading provider of software for universities" delivering digital higher education at scale. Chip is a leading voice and speaker on entrepreneurship and the global education and technology landscape. He has been involved in education ventures since the early 1990s. Prior to 2U, Paucek served as CEO of Smarterville, Inc., the parent company of Hooked on Phonics. Paucek began his entrepreneurial career in 1993 when he co-founded his first company, Cerebellum Corporation, which produced the award-winning educational television program and video series Standard Deviants. He led Cerebellum as Co-Chief Executive Officer until 2003. In 2004, Paucek took a break from the business world to serve as Deputy Campaign Manager for the successful re-election of United States Senator Barbara Mikulski. He holds a B.A. from The George Washington University and an M.B.A. from the 2U-powered program at the University of North Carolina Kenan-Flagler Business School.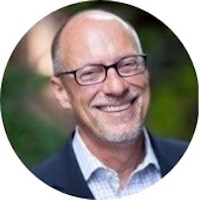 David Graves
Principal and Partner, Tuscany Strategy Consulting
David currently is Principal and Partner at Tuscany Strategy Consulting, a specialized firm for the education sector encompassing early childhood, K-12, and higher education. He has worked over 20 years in senior education management roles, and previously 10 years for consumer products companies in marketing and brand management positions. David has extensive experience working internationally in senior marketing and general management positions where he managed international K-12 schools in the U.S., as well as living in Europe for a decade with P&L responsibility for higher education institutions and programs in the U.S., Europe, Middle East, China, Southeast Asia, Latin America and Australasia. David holds a BS Journalism from the Medill School and an MBA from the Kellogg School of Management, both of Northwestern University. David resides with his family near Annapolis, Maryland.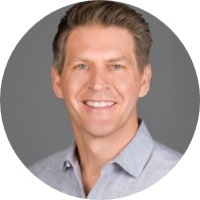 Don Smithmier
CEO The Big Know
Don is an accomplished entrepreneur and innovator, Don has devoted his career to bringing new thinking to old categories. Don Smithmier applies innovation and technology to create a healthier, better educated, and more financially secure society. Don joined West Monroe in 2019 in its acquisition of GoKart Labs, a digital product studio specializing in the invention, design, development and growth of digital consumer experiences that he co-founded in 2009. As co-founder and CEO, he led the organization's growth, while also working alongside clients to co-invent, design, build, and evolve digital products, experiences and platforms by focusing on humans first. Previously, Don spent 14 years in executive roles with Capella Education Company, helping the organization grow from 8 employees and fewer than 100 students into a publicly-traded $400 million online academic institution serving more than 40,000 students and employing more than 1,100 people. He is also the founder and executive chairman of The Big Know, which creates branded health education programs for industry leaders; and chief executive officer and founder of Rumble LLC, a boutique music house that specializes in composition and sound design for advertising, television, film, and new media. Don earned a Bachelor of Arts degree in History from the University of Wisconsin-Madison and a Master of Business Administration degree from the University of Minnesota Carlson School of Management. Don resides with his family in Minneapolis, Minnosota.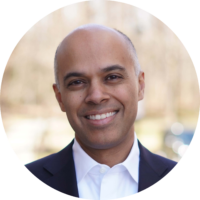 Amit Sevak
Senior Advisor, Revature and Chairman of Mindset
Amit has served in senior leadership capacities in the US and globally. Amit was the Chief Operating Officer at UNITEC in Mexico, the President/CEO at INTI in Malaysia and also led the University of Europe in Spain. Now based in the Washington, DC area, Amit is the President of Revature, the largest employer of entry-level technology talent in the 'hire, train, deploy' market in the United States, bringing recent college grads from 700+ universities to work in tech fields across 400+ employers in all 50 states. Amit started his career in research & teaching at the Center for the Study of Urban Inequality (Chicago), the Henry Stimson Center (Washington, DC) and as a Henry Luce Scholar (Beijing). While serving as a consultant at Bain, Amit co-founded Inspire!, a nonprofit that advises innovators and leaders in K-12 education. At Siebel (now Oracle) (San Francisco), Amit became an expert in corporate learning management systems for Fortune 500 companies.Amit is a member of YPO, Brookings and LeadershipNow among other non-profits. At Mindset Global, Amit is an active mentor to new ventures in education and health care in the US and internationally.