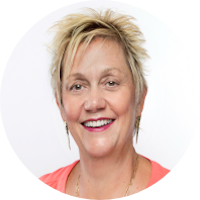 About Liliane
Liliane is a Certified Leadership Coach with a background in Nursing. She taught the Coaching Program for 3 years at Centennial College and is currently designing a Coaching course for a college in Vancouver. She was a front of the room leader for the ICF (International Coaches Federation) Toronto Chapter for a year and is the proud CEO of her own company: ALIVE.
Liliane has been trusted with young teens right up to retired couples, mostly referred by the leaders she has coached in organizations. They trust her because she has the strength of Individualization (from Strength Finders 2.0 assessment) that has her understand people's differences, without being attached to whether she agrees or not. She sees the greatness in each individual and holds them high, believing in them and their 'WHY' in life. She believes that there is a 'leader in every chair' and her job is to be your partner and help you find the leader of your life, and what makes you tick, so that you can be happy with your choices.
Location
Kelowna, BC, Canada
Fluent Languages
English and French
General Education
Liliane is a Registered Practical Nurse and studied coaching 19 years ago to develop her own Leadership Coaching company. She created Leadership Circles© as a methodology to Humanitarian Leadership.
Coaching Training
Liliane is a CPCC (Certified Professional Co-Active Coach), PCC (Professional Certified Coach) with ICF (International Coaches Federation) and has done extensive training in Relationship Coaching through CRR Global. She is also a graduate of CTI's year long Co-Active Leadership Program she attended in Sitges, Spain.
Coaching Themes
Gregarious at heart, Liliane loves to shake the status quo to make us think further than what society expects of us. She is a humanitarian with a strong value of connection. She is especially conscious of the challenges our youths are facing today and the expectations previous generations may have of them. She helps us discover what is real today and not what society expects of us while being able to discover how to align that with our personal purpose and passions.
What is Her Niche?
Humanitarian Leadership. Leading self and engaging others.
How Long Has She Been Coaching?
19 years
Coaching with Liliane
Coaching with Liliane enables students and young professionals to elevate their confidence and lower their anxiety by gaining an awareness of their core values, understanding their strengths, and learning how to utilize those strengths to move toward their dreams.

Customizable coaching includes the following components:

45-minute coaching sessions (video or phone conducted twice per month)

Text/Chat-based support in between live sessions to stay on track (frequency to be agreed upon by coach and client)

Weekly motivational, inspirational, and thought-provoking content sent via email, text, and/or push notifications

Grow model philosophy – charting your course

Explore values, purpose, relationships, goal setting, and more

Career Modules – Strengths Finder Assessment

Job Mobility Data that enables better decision making for college majors and careers

Career Lab for supplemental insights and tips