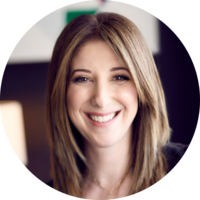 About Michelle
Michelle is a Certified Life Coach who specializes in supporting individuals and families living with mental health challenges. In addition to coaching youth and young adults in her private practice, Michelle has considerable experience as a facilitator of career-readiness workshops for high school students through the Ontario Ministry of Education, and as a career coach for young adults. In addition to coaching, Michelle is a motivational speaker and teaches workshops on topics that include mindfulness, personal empowerment, stress management and developing a healthy mindset.
Location
Toronto, Ontario, Canada
Fluent Languages
English
General Education
Michelle holds a BA in Psychology from York University in Toronto. She is also certified in Mental Health First Aid and is trained in Mindfulness-Based Stress Reduction (MBSR) and Mindfulness Training for Emotional Resilience (MTER).
Coaching Training
Michelle is a CPCC (Certified Professional Co-Active Coach) and PCC (Professional Certified Coach) with ICF (International Coaches Federation). She is also a graduate of CTI's year-long Co-Active Leadership Program
What is Her Niche?
Mental Health, Mindfulness, Personal Empowerment, Stress Management, Leadership
What She Wants to Share about her Coaching Style
Michelle believes we were all born leaders, but somewhere along the journey of life, we forgot who we really are. Michelle helps her clients to reconnect with their greatness by gaining clarity around their strengths and values, strengthen their mind-body connection, develop a healthy mindset, and practice self-compassion. She believes that our potential is unlimited when we feel supported and lead from a place of inner authority/sovereignty.
How Long Has She Been Coaching?
4 years
Coaching with Michelle
Coaching with Michelle enables students and young professionals to elevate their confidence and lower their anxiety by gaining an awareness of their core values, understanding their strengths, and learning how to utilize those strengths to move toward their dreams.

Customizable coaching includes the following components:

45-minute coaching sessions (video or phone conducted twice per month)

Text/Chat-based support in between live sessions to stay on track (frequency to be agreed upon by coach and client)

Weekly motivational, inspirational, and thought-provoking content sent via email, text, and/or push notifications

Grow model philosophy – charting your course

Explore values, purpose, relationships, goal setting, and more

Career Modules – Strengths Finder Assessment

Job Mobility Data that enables better decision making for college majors and careers

Career Lab for supplemental insights and tips