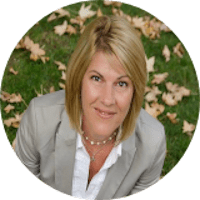 About Michelle
Michelle Clarke is a Global Leadership and Personal Branding coach who works with already-successful, high-achieving individuals coaching her clients to sustain their value proposition – not only professionally, but also, holistically. She is also a teacher of Improvised Theatre and approaches life with a "Yes, and…" attitude.
Location
Santiago, Chile
Fluent Languages
English (and a little Spanish)
General Education
University of Cape Town, South Africa
Coaching Training
As a life long learner, Michelle holds numerous coaching qualifications, the first of which she received in 2005 with The Integral Coaching Centre in South Africa. She holds a Master Coach Certification with The Behavioral Coaching Institute of Europe and has trained as a cross-cultural specialist with Philippe Rosinski in Buenos Aires. She is presently the Head Tutor for the Executive and Management online coaching short course with the University of Cape Town.
Coaching Themes
Michelle has a passion for helping individuals to leverage their authentic personal brands— one of the best accelerators for success . She is an expatriate with cross-cultural and expat training who believes in the power of harnessing diversity and developing a global mindset. Michelle also teaches improvised acting and uses Improv techniques to build radical confidence in herself and others.
What is Her Niche?
As a Global Leadership and Personal Branding Coach, Michelle enjoys working with those who consider themselves self-assured high-achievers. Her expertise lies in the positive reinforcement of skills, knowledge and competencies, while still focusing on integral and sustainable personal growth.
What She Wants to Share about Her Coaching Style
You will experience Michelle as energetic and engaged. She will encourage you to engage fully with what is important to you, and stretch yourself into sustainable goals that excite you. She will motivate you to move into an unknown future, shaping it as you take the action steps you commit to.
How Long Has She Been Coaching?
17 years
Coaching with Michelle
Coaching with Michelle enables students and young professionals to elevate their confidence and lower their anxiety by gaining an awareness of their core values, understanding their strengths, and learning how to utilize those strengths to move toward their dreams.

Customizable coaching includes the following components:

45-minute coaching sessions (video or phone conducted twice per month)

Text/Chat-based support in between live sessions to stay on track (frequency to be agreed upon by coach and client)

Weekly motivational, inspirational, and thought-provoking content sent via email, text, and/or push notifications

Grow model philosophy – charting your course

Explore values, purpose, relationships, goal setting, and more

Career Modules – Strengths Finder Assessment

Job Mobility Data that enables better decision making for college majors and careers

Career Lab for supplemental insights and tips