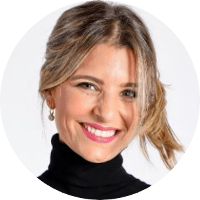 About Paula
Paula has a passion for helping people grow, evolve and become the best version of themselves. She grew up in South America, lived in Africa at a very young age, worked in Australia in her late teens, and then worked in multinational companies that took her around the globe, working in every single continent! She has become an international entrepreneur and has her own Coach-Consulting company, Paula Arguindegui MicCoach, which focuses on helping people develop self-awareness, discover their uniqueness, unleash their potential and overcome the challenges they face in their quest for success. Paula has been an entrepreneur for the past 20 years, starting companies in 10 different countries, operating in a wide range of cultures and languages.
Location
Florida
Fluent Languages
English, Spanish, Portuguese, French
General Education
Business Administration Degree, MBA
Coaching Training
Paula is an International Certified Professional Coach (IPEC), a Certified Corporate and Leadership Coach. She is a member of the International Coaching Federation (ICF) and has also been certified as an Emotional Intelligence 2.0 Coach.
Coaching Themes
Her vast international background and experience has evolved into a coaching style that adapts to each individual. Paula takes into account where they are right now, where they want to be in the future, and work on the best journey to get there. Using her many different skills, from Life and Leadership Coaching to Emotional intelligence and neuroscience-based games!
What is Her Niche?
Life and Leadership Coaching. Adventurous individuals who are ready to go after their dreams, gain clarity about their purpose in life, thrive on their journey, and become the best in-balance version of themselves!
How Long Has She Been Coaching?
Paula has over 10 years of experience and has been loving every minute of it!
Coaching with Paula
Coaching with Paula enables students and young professionals to elevate their confidence and lower their anxiety by gaining an awareness of their core values, understanding their strengths, and learning how to utilize those strengths to move toward their dreams.

Customizable coaching includes the following components:

45-minute coaching sessions (video or phone conducted twice per month)

Text/Chat-based support in between live sessions to stay on track (frequency to be agreed upon by coach and client)

Weekly motivational, inspirational, and thought-provoking content sent via email, text, and/or push notifications

Grow model philosophy – charting your course

Explore values, purpose, relationships, goal setting, and more

Career Modules – Strengths Finder Assessment

Job Mobility Data that enables better decision making for college majors and careers

Career Lab for supplemental insights and tips