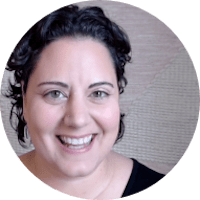 About Sophia
Sophia loves being an accountability partner with her clients. She describes herself as one part Oprah, one part Xena, one part Snuggie.
Location
Toronto, Canada
Fluent Languages
English
General Education
Sophia has her Master in Library & Information Science (MLIS) and an Honours Bachelor Degree in English Literature. She also works as a Creative Writing Coach & Facilitator and is the Business Partnerships Manager at Firefly Creative Writing.
Coaching Training
Masters Certificate in Adult Training and Development, a Certified Professional Co-Active Coach, a Certified NeuroTransformational Coach, and the completion of CTI's year-long Co-Active Leadership Program.
What She Wants To Share About Her Coaching Style
Sophia's motto for coaching is to be her clients' "biggest fan and most honest mirror." This means that clients will be supported and celebrated for their efforts, connected to the best use of their innate strengths, and invited into co-created accountabilities that stretch and grow their capacity.
How Long Has She Been Coaching?
6 years
Experience Coaching Youth And College Students
An expert relationship-builder, Sophia has worked extensively with teens, recent grads, and adults in the workplace. She specializes in building leadership skills, job interview prep, and helping clients figure out what life path will have them feel the most fulfilled and happy.
Coaching with Sophia
Coaching with Sophia enables students and young professionals to elevate their confidence and lower their anxiety by gaining an awareness of their core values, understanding their strengths, and learning how to utilize those strengths to move toward their dreams.

Customizable coaching includes the following components:

45-minute coaching sessions (video or phone conducted twice per month)

Text/Chat-based support in between live sessions to stay on track (frequency to be agreed upon by coach and client)

Weekly motivational, inspirational, and thought-provoking content sent via email, text, and/or push notifications

Grow model philosophy – charting your course

Explore values, purpose, relationships, goal setting, and more

Career Modules – Strengths Finder Assessment

Job Mobility Data that enables better decision making for college majors and careers

Career Lab for supplemental insights and tips