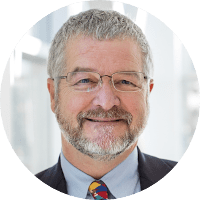 About Steve
Since August 2010, Steve has been an Instructional Specialist in the Business Management and Entrepreneurial Studies Department and he works with students who have the desire to own their own business.
Location
Annapolis, Maryland
Fluent Languages
English
General Education
He earned a Bachelor of Arts from Lynchburg College, a Masters of Divinity from Princeton Theological Seminary, and an MBA from what is now University of Maryland Global College.
Coaching Training
Steve is an Associate Certified Coach through the International Coach Federation.
Coaching Themes
Goal setting and discovering obstacles, personal values, self acceptance, authenticity, and more. It really depends on what the client needs at the time.
What is His Niche?
Educators, students, couples, individuals experiencing transitions.
What He Wants to Share about His Coaching Style
The two most significant things about my style is I am a very good listener and will ask questions that help the client dig deeper into issues. It is a process of discovery. The second thing is my coaching sessions are No Judgement Zones. People can feel comfortable and confident as we explore various topics.
How Long Has He Been Coaching?
Official training began in January 2018, but my career has always been helping other people achieve their goals and be true to themselves.
Experience Coaching youth and College Students
Vast. I work with college student entrepreneurs and have for 10 years. Coaching is a huge part of that as I help them achieve their goal of business ownership. I have also coached with groups of high school students, teachers, and administrators. I also coach individual high school students as they move forward and are making decisions that will influence the direction of their lives.
Coaching with Steve
Coaching with Steve enables students and young professionals to elevate their confidence and lower their anxiety by gaining an awareness of their core values, understanding their strengths, and learning how to utilize those strengths to move toward their dreams.

Customizable coaching includes the following components:

45-minute coaching sessions (video or phone conducted twice per month)

Text/Chat-based support in between live sessions to stay on track (frequency to be agreed upon by coach and client)

Weekly motivational, inspirational, and thought-provoking content sent via email, text, and/or push notifications

Grow model philosophy – charting your course

Explore values, purpose, relationships, goal setting, and more

Career Modules – Strengths Finder Assessment

Job Mobility Data that enables better decision making for college majors and careers

Career Lab for supplemental insights and tips