Discover our signature coach-guided programs
We specialize in making the transformative power of coaching affordable and accessible across the workforce, from providing seamless onboarding and first-year launch support for new hires and young professionals, to tailored leadership guidance for new managers or key leaders in your organization.
We work with employers, foundations, universities, and other organizations to design transformational coaching programs that unlock the full potential of young, diverse, and global professionals. We support our partners to reach their talent development goals – integrating the goals into our coaching programs and providing milestone tracking to allow employers to see real-time progress.
LifeRamp participants are provided with full access to our leadership and well-being coaching and mentoring platform for a defined period as well as one-to-one personalized sessions with a certified coach.

How our programs work:
6-12 month programs with follow-on subscriptions
On-demand access during the program
One-to-one coaching with a certified coach
Branded partner mentor circles
Access to curated resources to improve soft skills
Seamless onboarding with easy-to-use platform
Multimodal communication with designated coach and mentors
Check-in feature to keep track of coaching sessions and goal setting


LifeRamp's purpose-built platform creates a highly personalized signature experience to support global professionals, connecting your people to certified coaches, mentors, peers, and engaging content, all designed to help them launch, lead, and thrive in your organization.
Our LAUNCH and LEAD programs
Our signature LAUNCH coaching experiences help the newest members of your team – recent graduates, new hires, interns & trainees – get off to a fantastic start during their critical first years in your organization.
Through personal, one-on-one, and group coaching, we help you prepare, onboard, and continuously support your young professionals to help them navigate their new roles with ease, build connections with their community, and set them up for success.
Our LAUNCH coach-guided services are also designed to help you support the positive well-being and performance of your organization's core – frontline workers, technical people, and operations staff – by helping them reduce burnout, alleviate stress, and better sync and manage their professional and personal lives.
LAUNCH also can help companies and organizations build pipelines of new and more diverse talent through coach-supported credentialing experiences.
We have 6 and 12 month programs and subscriptions, designed to fit your needs and promote the strategic priorities of your organization using the potential of your people.
Our LEAD coaching programs help organizations prepare and propel their next generation of leaders – nurturing, developing, and guiding their key managers, emerging leaders, and high-potential staff to new levels of performance, responsibility, and leadership potential.
Through dynamic matching of your "nextgen" leaders with one of our experienced and International Coaching Federation (ICF)-certified coaches, your employees will have on-demand access to personalized, independent, and confidential support and guidance.
LifeRamp LEAD coaching will help your leaders be more confident, self-aware, and effective in goal-setting, decision-making, balancing work-life priorities, and managing stress.
In addition to our personal and group coaching support, LifeRamp's platform allows for partners to increase peer-to-peer communication and connection, activate or deepen company mentorship programs, and expand access to other engaging leadership skills and professional development content.
Leadership
Resilience
Culture
Performance
Well-being
DEI
Innovation
Problem-solving
Teamwork
Mindset
Global fluency
Professionalism
Self-care
Career
Critical thinking
At LifeRamp we believe each of us has "superpowers" that impact the way we lead, learn, and show up in the world. Every participant in our Lead or Launch program takes part in a Superpower assessment and receives a personalized report revealing their most valuable skills.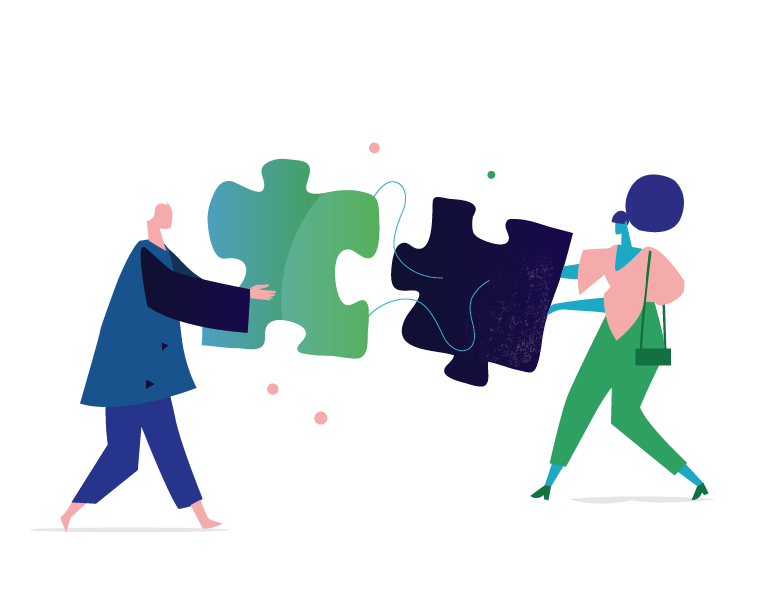 Help your employees reach their full potential
Gen Z and Millenials will make up 60% of the workplace by 2025 1*, making them the lifeblood of your workforce and your organization's future.
Coaching can help young professionals build confidence and leadership skills, teach coping strategies and overall ensure they are happy in their work, and consequently more likely to stay in their job role. With 61% of young professionals currently planning to switch jobs 2*, employee retention is a major issue for today's employers.