Letters to a Young Student: Volume 1
By Bill Durden, Ph.D.
President Emeritus, Dickinson College
Courtesy Professor (research), School of Education, Johns Hopkins University
Authored for LifeRamp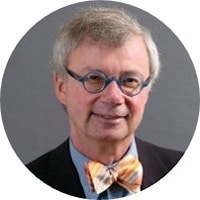 Congratulations to the Amazing Class of 2020!
As you embark on this important next step of your journey, LifeRamp is pleased to present "Letters to a Young Student," a new short video series from Dr. Bill Durden, President Emeritus of Dickinson College.
Based on his experiences and remarkable achievements spanning academia, government, and business, Dr. Durden shares some of his reflections on key skills and attributes that can help you imagine, chart, and follow a path to a successful career and fulfilling life.